About Sharp Shot Pest Control
Owners Eddie and Bonnie Morales have dedicated their life to the pest control profession, serving the South Florida community for over two decades.
Sharp Shot Pest Control has made it our mission to always provide the highest standards of customer service as your pest control service provider. We strive to create a relationship with our customers, which in turn converts into loyalty and trust for both them and our company.

Every Sharp Shot Pest Control customer is a member of our extended family and for this reason, we are always willing to go above and beyond to guarantee their satisfaction and confidence. Our professionalism is our trademark—and you can see it in every action we take.
The Sharp Shot Promise
Our team is dedicated to working hard to meet and exceed our customers' expectations, providing effective pest control services at an attractive price everyone will love.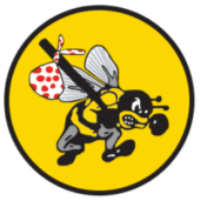 South Florida's Premier Pest Control Company
Sharp Shot Pest Control is known by customers for its integrity and honesty. We take every pest control service call as an opportunity to create a lifelong customer and a trusted friend who will send us more referrals after they see the results of our work.
Sharp Shot is a family-owned business that has grown through passion, hard work and dedication to the pest control industry.
Our core values in providing outstanding customer service are:
Passion — We wouldn't be in this business if we didn't love doing what we do!
Excellence — We are in this business to ensure our customers are always happy.
Service — Our knowledge, experience and insight is what makes us the best!
Trust — Our customers keep on coming back and sending us great referrals.

We work hard to ensure consistency in our appearance, information, demeanor, and the knowledge we share with our valued customers. For Sharp Shot Pest Control, every day is a blessing and an opportunity to prove to you our love for the industry and our South Florida community.
Questions about pest issues are always welcomed at Sharp Shot Pest Control. We want you to feel confident in being able to call us and share a concern. Even if you don't become our customer, you are important to us because you may know someone who will.
Call for a FREE Inspection & Quote Today!
Locations Served
Sharp Shot Pest Control is a full-service pest control company in South Florida, serving Bal Harbour, Coral Gables, Doral, Key Biscayne, Hialeah, Miami, Miami Beach, Miami Gardens, Miami Lakes, Miramar, North Miami Beach, Opa-Locka, Palm Springs, Pinecrest, Sunny Isles, University Park and adjacent communities. We specialize in pest control, extermination and prevention, serving the needs of home owners and businesses.